SO...guys...where is the squadron? When I log into the game, I make sure to check the Dambusters TS channel. I have NEVER seen anyone on it.
I tried to generate interest. I tried to encourage folks to come back and be active. I talked the group up in other places and tried to get folks fired up to join the Dambusters. All I heard on here was "we're waiting until 1.35." Even though RDP was still working just fine before 1.35, just without dual crewing (not multi-crewing, unfortunately). Since most of you guys fly your own planes solo, it didn't really matter anyway. Then 1.35 came out. Welcome Back Soldier happened. The group never re-formed.
So, what now? Is everyone going to give up on RDP and on the Dambusters? Anyone who still wants to fly can contact Doc (doc1168), who is organizing Big Bomber Fridays and has been trying to form his own squad, the 17th BG. If the Dambusters are going to be more than a memory, someone from the inside...a senior member...needs to step up, email everyone and set dates and times for squad nights. Keep after people. Missions need to be flown. AARs need to be posted. Posts need to show up on the WWIIOL boards, in Squad Recruitment, The Hangar, and Allied forums, saying the Dambusters are active again and recruiting.
I can't do it. I tried and failed. I'm not even a member of the squad. I DO want to see it happen. I want to see a group of Dambusters laying waste to the Axis factories every night. I want to see the Axis hurting for supplies ALL the time. The game is growing again. Steam release is very likely coming in a few months, early next year. If there are going to be improvements in the game before then, they need to be suggested now and pushed through by constant reminders and a high level of activity. The Rats won't improve things for people who aren't even ingame. Now's the time to either show up or break up.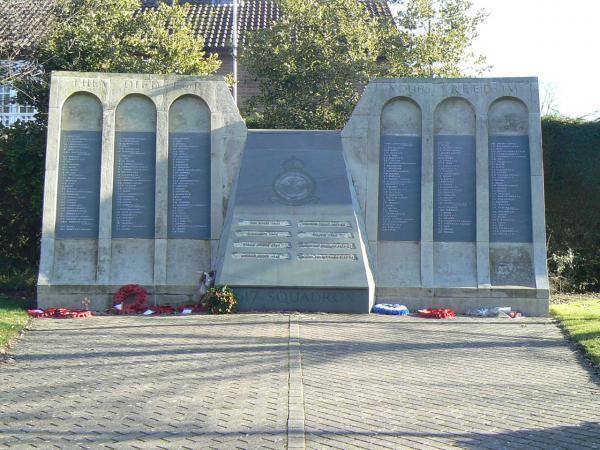 R.I.P. Dambusters? It's up to you guys.
S!
-Irish
_________________
No one can say I didn't try.